2021
Painting inspired by finding the beauty in Quarantine.
2018-2020
Paintings that vary from figures and florals on aluminum, to moments caught in time, to inspirational French travels that play on the stories behind closed doors with silver leaf graffiti location tags.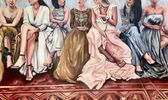 2011-2018
Commissions for Anthropologie mixed with my first foray into figures on aluminum while an artist in residence at SVA.







2007-2011
Moments caught in time and the storylines people create.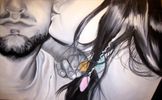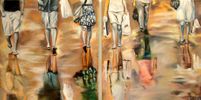 Commissions
Commissions of dog portraits, wedding paintings, and alternative works