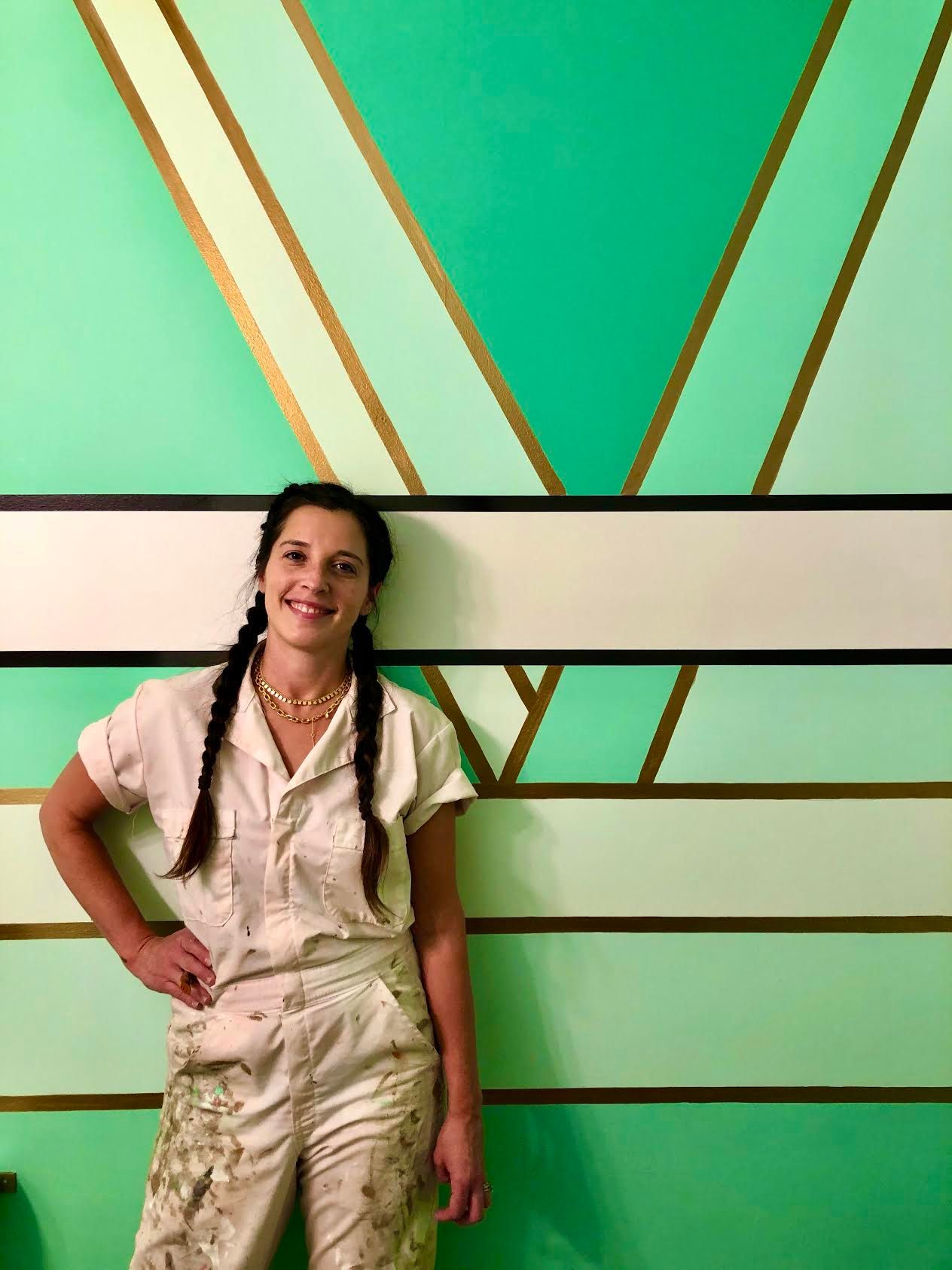 Artist Statement & Bio
ARTIST STATEMENT
The balance and opposition of organic versus industrial in Callahan's paintings are derived from an exploration of tactility in her use of unconventional painting surfaces (building materials, such as aluminum) and a traditional approach to painting and subject matter. An exploration and allure of delicacy creates a tension against the backdrop of the severity of the material utilized in lieu of a conventional canvas. Floral themes are a byproduct of nostalgia for her Louisiana childhood and the natural landscapes the state boasts. A classical approach to handling paint is inspired by contemporary realists such as Eric Fischl and John Currin, while the artist Marilyn Minter remains influential with her approach to the strength underlying femininity.
Callahan's practice includes public art - the works serving as a visual conversation, or even intervention, with the local community. She has completed several large scale interior and exterior murals, and is currently exploring as a subject the relationship of graffiti and traditional architecture (such as antique doors in Paris).
BIO
Liz Flores Callahan (b. 1986, Lafayette, Louisiana) currently lives and works in Chicago, IL. She holds a BFA in Painting from Savannah College of Art and Design (2008) and is a former artist in residence at The School of Visual Art, New York, NY. She has additionally studied painting in the South of France and Florence, Italy. Her work has been exhibited extensively throughout the United States and is included in collections internationally. Her murals are on public display in the Chicago metropolitan area, and her window display installations have been featured (among other locations) at Bergdorf Goodman, New York, and Anthropologie, Chicago.
Contact:
lizcflo@gmail.com
@thetigerlizzy
Logan Sq, Chicago
Sorry, there was an error retrieving the next set of items.